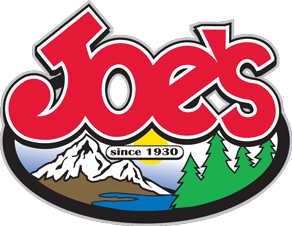 Joseph J. Rauscher began Joe's as a Buick repair garage in 1930. Many of his customers found a need for live bait, so Joe began to sell minnows. Soon the garage became known as Joe's Live Bait. The business really began to grow after World War II. On August 1, 1959, Joseph J. Rauscher sold the store to his son & daughter-in-law, Joseph D. and Loretta J. Rauscher. The ski business was added in October 1963. As the stores sales continued to grow, expansions were done in 1965, 1969, 1972, 1976, and the last in 1989.
In August of 2003, Joe's opened their current store on 33 East County Rd B. The store on Dale St. was closed at the same time. In 2007, they launched their internet store so that Joe's could cater to customer's nation wide.
Today the store is owned by Joseph H. and James T. Rauscher, sons of Joe and Loretta.
Thank you for supporting the Minnesota State High School Clay Target League 2014 Championship!